There is recent and mounting evidence that links low levels of vitamin D to an increased risk of type 1 diabetes, muscle and bone pain, and, perhaps more serious, cancers of the breast, colon, prostate, ovaries, esophagus, and lymphatic system.
If you want to lower your blood pressure, vitamin D may be just what the doctor ordered. If you're trying to reduce your risk of diabetes, or lower your chances of heart attacks, rheumatoid arthritis, or multiple sclerosis, then vitamin D should be at the front of the line in your daily supplement regimen.
Joe DiMatteo is a registered pharmacist, certified clinical nutritionist, homeopath and doctor of naturopathy. Joe is the host of The Ask the Pharmacist Radio Broadcast heard nationally on SiriusXM channel 131. Please visit https://askjoedimatteo.com for more information.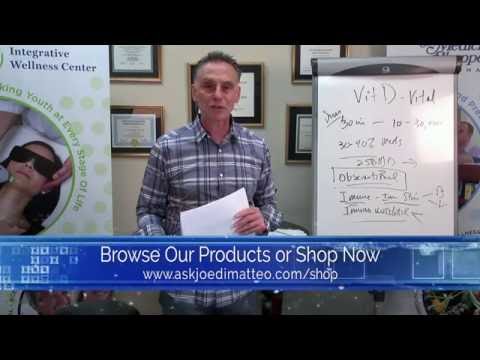 Source: Benefits of Vitamin D