My Women's ROGAINE 3-Month Check In!


I'm so excited to announce that I'm the new Brand Ambassador for Women's ROGAINE! Watch my video to find out why we decided to partner together.
Watch my first Women's ROGAINE video: http://bit.ly/1JZKDiC
Don't forget to SUBSCRIBE to my channel and like this video! 🙂
Check out www.WomensRogaine.com for more info about the new Women's ROGAINE Foam and more styling tips and tricks.
—————————————-­—————————————-­—————–
Follow me!
Blog: http://www.HonestlyJamie.com
Instagram: http://www.Instagram.com/ItsJamieStone
Facebook: http://www.facebook.com/HonestlyJamie
Twitter: http://www.Twitter.com/ItsJamieStone
Pinterest: http://www.Pinterest.com/ItsJamieStone
FTC Disclosure: I'm receiving compensation from Women's ROGAINE as their Brand Ambassador but all opinions are my own, as per usual.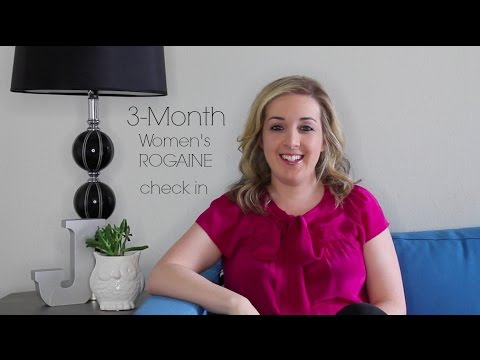 Source: My Women's ROGAINE 3-Month Check In!