Quit Pro: your own personal coach to help you quit smoking


With Quit Pro, quitting suddenly becomes fun. You have no excuses not to try it !!
Do you feel like quitting smoking is just too difficult ?
Have you tried about every single approach that you could think of ?
Acupuncture, medication, patches, hypnosis, etc… simply did not work for you?
Quit Pro is a brand new approach to help you quit smoking. Quit Pro helps you monitor your progress, understand when, why and where you smoke, as well as read motivation quotes to help you quit smoking.
Download for iPhone & iPad: https://itunes.apple.com/app/id336786774
Download for Android: https://play.google.com/store/apps/details?id=com.bitsmedia.android.quitpro
Website: http://www.quit-pro.com/
Facebook: https://www.facebook.com/QuitPro
Twitter: https://twitter.com/quitproapp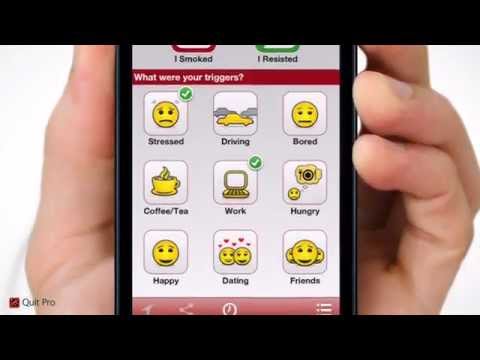 Source: Quit Pro: your own personal coach to help you quit smoking