Folligen Therapy Shampoo 8 Oz.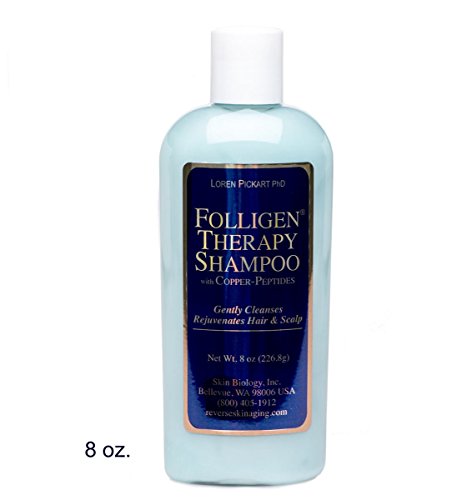 Folligen Shampoo is a very mild and protective shampoo with copper-peptides. Folligen Therapy Shampoo is designed to clean your hair without damage, re-harden hair proteins, re-seal hair shafts, and add protective factors to your hair to enhance its health, beauty, and vitality. This product will also supply your hair with protective copper-peptides and amino acids for scalp health.Formulated by biochemist Dr Loren Pickart
Natural, safe and effective.
Prevent hair loss and thinning hair among men and women
Proven results
Stop hair loss and promote hair regrow

Buy now… $17.61

Source: Folligen Therapy Shampoo 8 Oz.