Propecia (Finasteride): Undisclosed Mechanisms, Potential Dangers & Permanent Side Effects


Propecia (Finasteride) is a commonly-prescribed drug treatment for androgenetic alopecia (hair loss, male pattern baldness). However, unbeknownst to the general public, Propecia does much more than simply inhibit the 5-alpha reductase type-II enzyme and DHT.
In this presentation we reveal additional undisclosed mechanisms of action of Finasteride, and highlight the potential dangers that can arise from use — information and mechanisms that Propecia's manufacturer has not made available to the general public. Unfortunately, lack of disclosure regarding these mechanisms has caused many men to experience PERMANENT sexual, mental & physical side effects which can continue for months, years or someteimes indefinitely — despite quitting the drug.
Inhibition of 5AR2 metabolism, DHT and neurosteroid production (Allopregnanolone, THDOC), GABA-A receptor impairment, interference with Nitric Oxide release, prostatic involution and atrophy, persistent erectile dysfunction, loss of libido, memory impairment, cognitive dysfunction, anxiety, depression, hypogonadism, gynecomastia, low Testosterone levels, sleep impairment and penile/scrotal shrinkage are just some symptoms of the "Post-Finasteride Syndrome" — a debilitating condition affecting an unknown number of men worldwide who have taken and since quit Finasteride.
It is currently UNKNOWN why permanent side effects occur, WHO is susceptible, or HOW to successfully treat this serious adverse post-drug reaction. Given these facts, we believe in properly informing the public about the potential undisclosed risks of this medication, so that you can make a more informed decision regarding usage.
Which will it be — sacrificing your bodily health & vitality, sexual, mental and physical function for cosmetic appearance, or choosing non-5AR2 inhibitor alternatives (ie hair transplant) to succesfully treat what is ultimately an emotional concern about losing hair?
The choice is yours. For more information, please visit http://www.propeciahelp.com — UNRESOLVED Finasteride Side Effects Info & Forum.
—————————————————————————————————————————
REFERENCES:
The facts in this video are obtained from the medical references listed below:
Fact One: DHT Is Not An Insignificant Hormone
1. Cloning and Characterization of the 5a-Reductase Type 2 Promoter in the Rat Epididymis
http://www.biolreprod.org/content/72/4/851.full
2. Case report: finasteride-induced gynecomastia in 62 year old man
http://www.ncbi.nlm.nih.gov/pubmed/7539584?dopt=Abstract
3. 5-Alpha Reductase Inhibitors and Erectile Dysfunction: The Connection
http://www.urotoday.com/41/browse_categories/bph__male_luts/5alpha_reductase_inhibitors_and_erectile_dysfunction_the_connection__abstract.html
4. Androgens Play A Pivotal Role In Maintaining Penile Tissue Architecture and Erection
http://www.andrologyjournal.org/cgi/reprint/30/4/363.pdf
Fact Two: Propecia Affects Other Hormones
1. Effects of the 5 alpha-reductase inhibitor finasteride on serum levels of gonadal, adrenal, and hypophyseal hormones and its clinical significance: a prospective clinical study
http://www.ncbi.nlm.nih.gov/pubmed/9589555?dopt=Abstract
2. Merck Propecia Patient Information
https://merck.com/product/usa/pi_circulars/p/propecia/propecia_pi.pdf
Fact Three: Propecia Involutes The Prostate
1. Actions of 5ar Inhibitors in the epididymis
http://www.ncbi.nlm.nih.gov/pubmed/16476520?dopt=AbstractPlus
2. Propecia, Infertility Link Suspected
http://www.renalandurologynews.com/propecia-infertility-link-suspected/article/104651/
3. Evidence of atrophy and apoptosis of men given finasteride
http://jcem.endojournals.org/cgi/content/abstract/81/2/814
4. Testosterone deficiency and Peyronie's disease: pilot data suggesting a significant relationship
http://www.ncbi.nlm.nih.gov/pubmed/19473459?itool=EntrezSystem2.PEntrez.Pubmed.Pubmed_ResultsPanel.Pubmed_RVDocSum&ordinalpos=6
Fact Four: Propecia Directly Effects Mental Health
1. The influence of low dose finasteride, a type II 5a-reductase inhibitor, on circulating neuroactive steroids
http://www.reference-global.com/doi/abs/10.1515/HMBCI.2010.010
2. Finasteride treatment and Neuroactive steroid formation
http://www.ncbi.nlm.nih.gov/pubmed/19655698?ordinalpos=1&itool=EntrezSystem2.PEntrez.Pubmed.Pubmed_ResultsPanel.Pubmed_DefaultReportPanel.Pubmed_RVDocSum
3. Emerging Roles for Neurosteroid Behavior And Function
http://www.andrologyjournal.org/cgi/content/full/29/5/524
4. Depression circumstantially related to the administration of finasteride for androgenetic alopecia
http://www.andrologyjournal.org/cgi/content/full/29/5/524
5. Finasteride-induced Depression: a prospective study
http://www.ncbi.nlm.nih.gov/pmc/articles/PMC1622749/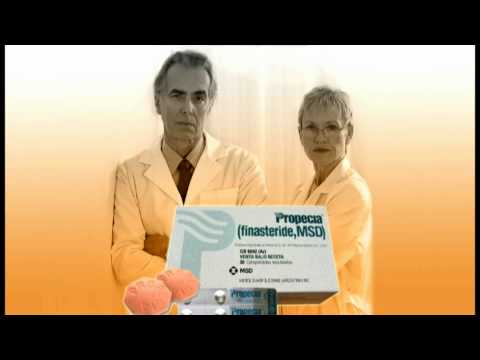 Source: Propecia (Finasteride): Undisclosed Mechanisms, Potential Dangers & Permanent Side Effects