Transformed: From Stressed To Blessed with Pastor Rick Warren


www.saddleback.com/transformed In this week's message from our series: 50 Days of Transformation, Pastor Rick Warren teaches on how to take us from stressed to blessed by transforming our Physical Health. The seven most common sources of stress include: worry, hurry, crowds, more choices than ever before, the loss of privacy, pluralism, and fear of the future. The seven anecdotes can all be found in Psalm 23. Learn how to lower the stress in your life in this lesson.
For service times & locations, visit saddleback.com. Connect with our online community at saddleback.com/online.
Join our community on social: facebook.com/saddlebackchurch, @Saddleback on Twitter, and @SaddlebackChurch on Instagram
www.saddleback.com
Saddleback Church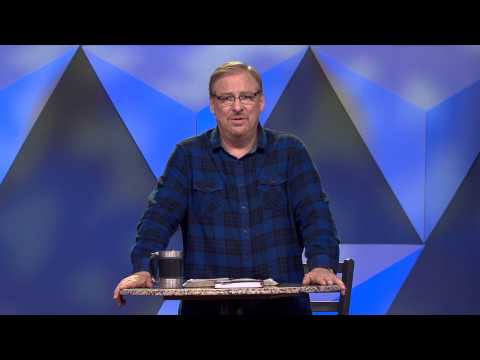 Source: Transformed: From Stressed To Blessed with Pastor Rick Warren