AUTOMATED SEMEN ANALYSIS | SQA-V Gold | Sperm Quality Analyzer for Semen Analysis


The SQA-V Gold is a high performance semen analysis instrument used to test male fertility. It combines electro-optics, computer algorithms and video microscopy to provide a precise and accurate 75 second automated semen analysis.
Reported Parameters Include: Sperm Concentration, Motility, Progressive Motility, Morphology, Functional Sperm, Velocity, and Much More.
Medical Electronic Systems has placed over 3,500 Automated Semen Analyzers in 50 Countries including over 300 in the top US hospital chains, clinics, and free standing labs.
Remember, it ALL Started with a Sperm!
http://www.mes-global.com
sales@mes-global.com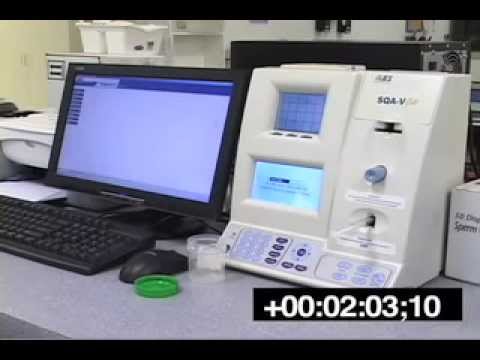 Source: AUTOMATED SEMEN ANALYSIS | SQA-V Gold | Sperm Quality Analyzer for Semen Analysis