Can You Use Minoxidil on Your Beard? | Eric Bandholz


Take Care of Your Beard: http://bdbd.us/2abxY3v
http://www.instagram.com/beardbrand
http://www.twitter.com/thebeardbrand
The Minox Beard Spot: http://www.facebook.com/groups/TheMinoxBeardSpot/
Can you use Minoxidil to help grow a better beard?
Well, maybe. First thing's first – It's not recommended anywhere on the instructions to use Minoxidil (or Rogaine in its name-brand form) on your face, so Eric strongly recommends talking with your doctor and a dermatologist before using this product on your beard.
While there are no scientific studies or findings regarding using Minoxidil on the face, there are anecdotal success stories that claim it has a positive impact. Here's the caveat though, guys: Those seeing success claim that it helps convert vellus hairs to terminal hairs, meaning it's speeding up the natural process of maturation in your body. It isn't a substitute for your genetic predispositions, however, and if your beard is patchier and it's not in the cards that you're going to have a full beard at some point in your life naturally, Minoxidil won't actually alter that and create a thick, full beard from a patchy one. In addition, if you're a young dude under the age of 21-22, Eric suggests holding off on using a product like this, and instead recommends giving yourself time to mature and see how your beard matures naturally.
If you want to learn more about Minoxidil for beard use, there is a group called The Minox Beard Spot that Eric suggests you check out to learn more and speak with the community about this particular topic.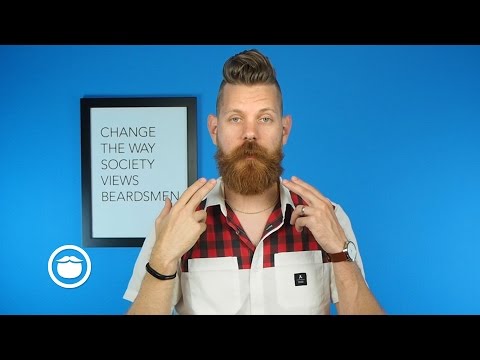 Source: Can You Use Minoxidil on Your Beard? | Eric Bandholz