Am I Taking Too Much Testosterone?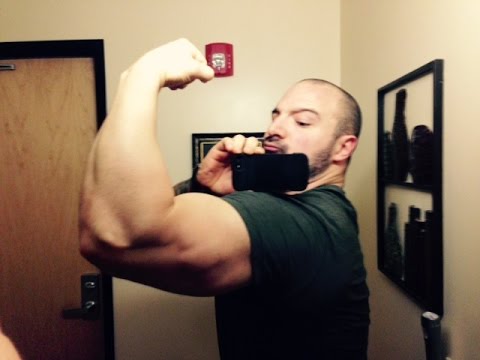 At 200 mg per week of Testosterone Cypionate, it has been widely questioned whether or not I am taking more than I need to for TRT.
My current PCP fears that I am and I have decided to lower my dosage pending the results of my upcoming bloodwork.
I also dive into some of the reasons I have been afraid to go lower since being originally worked up to the dosage I am on now.
My Story
My name is Noah and on May 18 2011, I had a rare reaction to a vaccine called VIVITROL and consequently spiraled into a major, agitated, suicidal depression with depersonalization.
I lost 25 lbs in 4 weeks and was in full panic or near panic for 8 weeks straight mixed with the darkest most painful depression I cold have ever imagined.
I immediately could not work and had to move in with my parents who along with many siblings and friends had to watch me 24/7 as I was so suicidal. I was eventually hospitalized.
Getting through each day seemed truly unbearable and I knew I would surely die. I have been put on many many different SSRI's SNRI's Tricyclics, Mood stabilizers, anti psychotics, holistic meds, acupuncture and even a form of shock therapy called RTMS.
I barely saw any improvement in my condition for a full year. It was decided I had treatment resistant depression and I spent nearly every moment in tears.
Weeks after starting my newest round of medications (Seroquel & Nortryptaline) as a last ditch effort, I had my blood drawn for possible hormone imbalances and my Testosterone levels came back 200 ng/Dl and 150 ng/Dl.
The average 25 year old male has 750 ng/Dl. With this discovery I for the first time had any type of possible explanation as to why I was not getting better and why I might be so so sick.
The symptoms of such Low T are very similar to those of major depression. I started Testosterone replacement therapy soon after and have been checking in with the world and documenting my experience with treatment as well as giving my insight and perspective on various topics of mental health.
I am blessed to say that I have slowly, over the last year and 10 months, been improving and becoming more stable which I never thought to be possible. My low T manifested itself in the form of Major depression, anxiety, and depersonalization/ derealization for over a year.
Gaining some mental stability back is nothing short of a miracle as I was near death for what felt like forever. I do not consider myself to be totally healed yet but I am closer now then ever before and aim to use what I have been through to help or at least offer support to others in need I was able to successfully come off my Seroquel and Pamelor.
I work out all the time as a part of my mental health recovery!!! Weight training and all kinds of cardio rule much of my free time!