Muscle Building Supplement QnA – Muscle Building Supplements that Actually Work!


Muscle Building Supplement QnA – Are there any muscle building supplements that actually work? Find out in this video! We'll also go over the best muscle building supplements that I have found to be effective for gaining mass.
If you want to learn more about other bodybuilding supplements be sure to check out my Live Large Inner Circle where I go in-depth on each individual supplement you need to build muscle and burn fat:
http://go.vincedelmontefitness.com/go/4836/yt-lltv-02-13-14
Here are today's questions:
@0:30 – What are the most essentials supplements to take with you when you travel?
@1:03 – What are the benefits of those supplements?
@1:35 – For magnesium, if you take it every day could you build up a tolerance to it?
@2:05 – For someone who has a vitamin deficiency, what would be the best way to recover from that?
@2:34 – What are your top three muscle building supplements?
@4:30 – What's your opinion on weight gainers? Do they work?
@5:40 – What are some supplements you don't really hear about but are highly effective?
@6:35 – Are there any supplements that improve testosterone levels?
@7:43 – If you're in a rush and don't have time to make breakfast, what would be a good to-go meal or something you could have for breakfast?
@9:18 – What's the most effective dose for creatine?
Enjoy!
For more weekly training tips on YouTube, subscribe here: http://www.youtube.com/subscription_center?add_user=VinceDelmonte
And "LIKE" the fan page here:
http://www.vincedelmontefitness.com/fanpage
Vince DelMonte
Honors Kinesiology Degree
PICP Level 1 and 2 Certified
BioSignature Modulation Practitioner
PIMST & FFT Certified
Precision Nutrition Certified
WBFF Pro Fitness Model
Share this muscle building supplement QnA with a friend: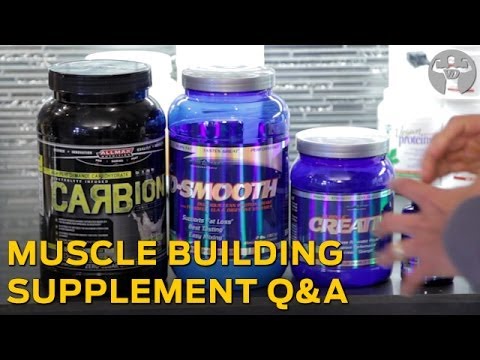 Source: Muscle Building Supplement QnA – Muscle Building Supplements that Actually Work!