The Herbal Apothecary: 100 Medicinal Herbs and How to Use Them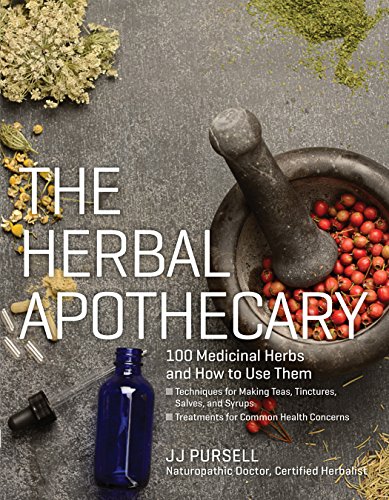 "A brilliant addition to any library." —Rosemary Gladstar, herbalist and bestselling author

More and more people are exploring the healing possibilities of plant-based medicines, and health shops across the country now stock their shelves with natural remedies, but treatments can easily be made at home. The Herbal Apothecary profiles 100 of the most important medicinal plants with striking photographs and step-by-step instructions for making herbal teas, tinctures, compresses, and salves to treat everything from muscle strain to the common cold or anxiety. This holistic guide also includes advice for the home gardener on growing and foraging for medicinal plants.
 
Incorporating traditional wisdom and scientific information, The Herbal Apothecary provides an accessible and comprehensive introduction to plant-based medicine. With the guidance of naturopath JJ Pursell, herb enthusiasts can learn how to safely create their own remedies using plants they know and love.
 
Buy now…
Source:
The Herbal Apothecary: 100 Medicinal Herbs and How to Use Them