At Home Dermaroller Treatment For ACNE SCARS! – Micro Needling BEFORE AND AFTER!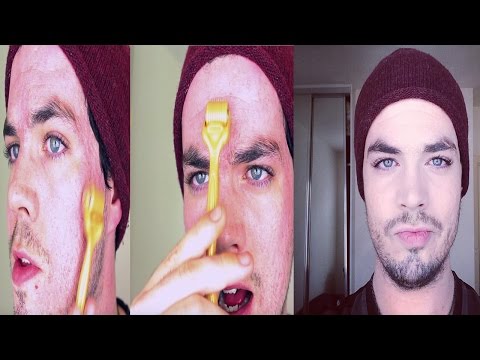 How to use the derma roller LIVE at home derma rolling treatment. Watch me cry, scream and sing as I get delirious from the pain *NO NUMBING CREAM* Follow my journey to improving my severe acne scarring.
You requested and requested. Here it is. A live at home derma rolling treatment. I apologise for the swearing and screaming. It hurts so much. It's definitely worth it though.
Firstly, let me just say OUCH! This bad boy hurts, it's pain level is very close to Fraxel laser the only difference is, that you're doing it to yourself, instead of being in a clinic. I did get emotional in this video because I just couldn't believe how painful the device was on my skin. Most videos and reviews on Youtube say it's "pain free" and this just isn't true.
The results are amazing though! Just 3 days after use I can see the derma roller has caused dozens of micro sized trauma holes on a few of my large scars and is currently shrinking the size of scars 🙂 It's great and I do recommend this products IF you can tolerate the pain. I'm sure after prolonged fortnightly use (I've decided that's my tolerance threshold) I will see amazing results!
Derma rollers facts!
The Derma roller causes tiny micro holes in the skin, which your skin responds to by healing the treated areas
Micro needling AKA Derma rolling is form of collagen induction therapy, Encourages yoour body to produce collagen and elastin to improve the appearance of scarring.
Suitable for treating acne scars, stretch marks and wrinkles
Depth of needles come in 0.5mm, 1mm, 1.5mm and 2mm (I use the 2mm)
Topical numbing cream is recommended but I don't use it, will purchase some soon lol (I don't think numbing cream makes a huge difference).
With continued use I'm confident I'll see good results, I'm already stoked with the results I've seen from my first at home treatment, even though it was painful. I will record follow up and tutorial videos with the derma roller along with my Fraxel treatments.